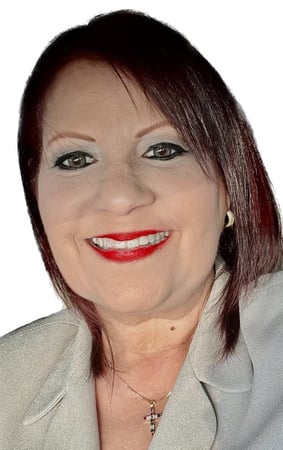 Warnida Cruz (Warny)
Customer Service Representative
Born in San Juan, Puerto Rico. Over 20 years living in the USA. Bachelor's in marketing & management. Motivated achiever, dedicated to excellence in service and building relationships. With more than 20 years combined experie
Born in San Juan, Puerto Rico. Over 20 years living in the USA. Bachelor's in marketing & management.

Motivated achiever, dedicated to excellence in service and building relationships. With more than 20 years combined experience in sales supervision and marketing roles in telecommunications, financial and pharmaceutical areas. Skilled in leading sales teams to penetrate new markets with latest products to achieve sales goals.

Throughout my career I have had the opportunity to work for different companies; each with particular needs and expectations.

My particular strengths included an excellent career path with many years of outstanding and successful sales, recruiting, training, supervising, progressive promotions, organizing, and strong customer service skills. During my career, I had developed interpersonal skills that allow me to work at ease with personnel of all ranks, from direct labor staff to professionals and upper management. I take special pride in my ability to communicate effectively in both English and Spanish.

Since 2021, I had the opportunity of supporting different Insurances companies answering telephone calls and offering general customer service..