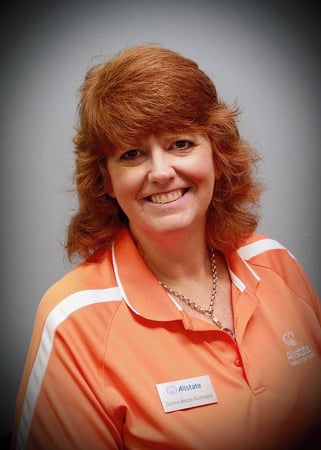 Donna Bocrie Nicholson
Licensed Property and Casualty and Life Insurance Agent
Donna is the sales agent at our office and is a longtime resident of Hampton Roads area. She started with in insurance when she was 17 and worked with her father who was also in insurance. Donna graduated from Ferguson High School
Donna is the sales agent at our office and is a longtime resident of Hampton Roads area. She started with in insurance when she was 17 and worked with her father who was also in insurance. Donna graduated from Ferguson High School in Newport News and went on to play basketball on a scholarship at Chowan University. She later transferred to Christopher Newport University to play volleyball.

Donna loves to spend time with her family and friends. She enjoys NFL football and is an avid Steelers fan! She likes reality TV shows and chatting with her friends on Facebook. She has also co-owned a kitchen installation business for 10 years, had a small landscaping business for elderly helping with flowerbeds and yard maintenance, worked and volunteered coaching youth sports teams, and waitressed at many local restaurants in her past. She has worked for other insurance companies in the past but always seems to come home to work with Allstate products and specializes in treating the customers like family.

Please give her a call for the insurance questions and let her show you why you will love being part of the Allstate family.