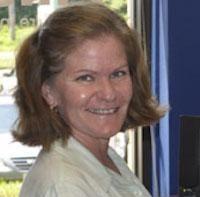 Liz Wiemken
Licensed Agent
Lizabeth Wiemken is a seasoned professional with a wealth of experience in the insurance industry, where she has made her mark since the year 2000. Joining Considine Sharer & Assoc in 2005 as a licensed agent, Lizabeth has become
Lizabeth Wiemken is a seasoned professional with a wealth of experience in the insurance industry, where she has made her mark since the year 2000. Joining Considine Sharer & Assoc in 2005 as a licensed agent, Lizabeth has become an indispensable member of the team, focusing on the service of Home insurance and Auto insurance.

Lizabeth's passion for her work is evident in her favorite part of the job – engaging with customers. For her, the real joy lies in talking with customers, understanding their unique needs, and providing them with the insurance options that best suit their circumstances. This commitment to customer satisfaction reflects not only her professionalism but also her genuine care for the well-being of those she serves.

The camaraderie among colleagues is another aspect of her work life that Lizabeth treasures. She enjoys the people she works with, fostering a positive and collaborative atmosphere that contributes to the overall success of Considine Sharer & Assoc.

Outside the office, Lizabeth finds joy in the simple pleasures of life. Baking is not just a hobby but a creative outlet, allowing her to infuse her love into delicious treats. Gardening serves as a therapeutic escape, providing a connection with nature and an opportunity to nurture living things.

Lizabeth's love for nature extends to her enjoyment of walking on the boardwalk. Whether it's the soothing sound of waves or the vibrant atmosphere, this activity represents a perfect blend of relaxation and physical activity for her.


Lizabeth Wiemken's journey is marked by her unwavering commitment to customer service, fostering a positive work atmosphere, and a deep affection for life's uncomplicated pleasures. In her ongoing contribution to the prosperity of Considine Sharer & Assoc, her sincere and warm approach is poised to unquestionably imprint a lasting influence on both her colleagues and the customers she serves.