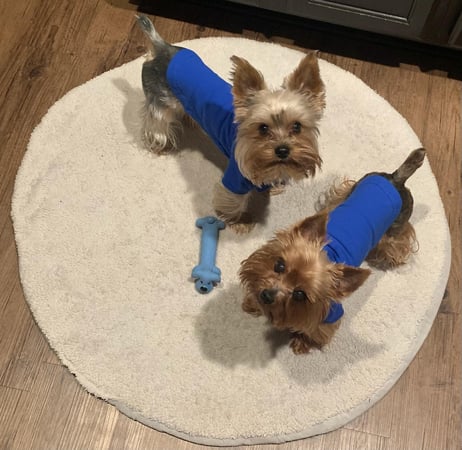 Federico & Raymond Lopez
Directors of Happiness
Rico enjoys any and every thing you give him; from toys to snacks to attention, he loves it all! Raymond is a sweet boy who loves to greet people with kisses at the door. He loves sticks, attention, and everything else about lif
Rico enjoys any and every thing you give him; from toys to snacks to attention, he loves it all!
Raymond is a sweet boy who loves to greet people with kisses at the door.
He loves sticks, attention, and everything else about life.

The Director of Happiness positions were designed specifically around what they do best; spread happiness. They help customers get through tough claims and make insurance less stressful when the time comes to use it.