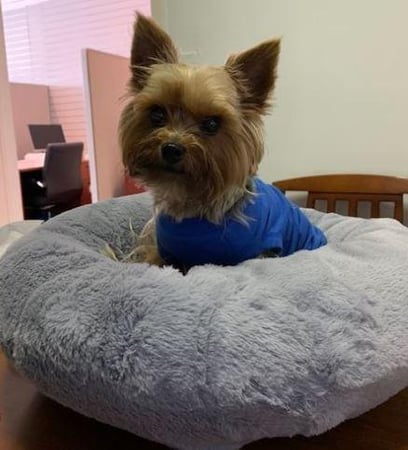 Federico Lopez
Director of Happiness
Rico enjoys any and every thing you give him; from toys to snacks to attention, he loves it all! The Director of Happiness position was designed specifically around what Rico does best; spreads happiness. He takes the happiness
Rico enjoys any and every thing you give him; from toys to snacks to attention, he loves it all!

The Director of Happiness position was designed specifically around what Rico does best; spreads happiness. He takes the happiness he receives from the smallest of things and in return radiates it back to everyone around him, in tenfold.

Federico shares an office with Debbye on a full time basis. He loves visitors!