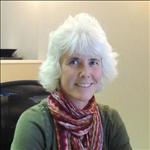 Donna Greer
Sales Support
Donna was born and raised in the farmland of Vermont. The U.S. Navy brought her to Rhode Island in 1983. In 1989, she started her career with The Martland Insurance Agency. Donna currently holds Property and Casualty Insurance li
Donna was born and raised in the farmland of Vermont. The U.S. Navy brought her to Rhode Island in 1983. In 1989, she started her career with The Martland Insurance Agency.

Donna currently holds Property and Casualty Insurance licenses in both Rhode Island and Massachusetts, and is knowledgeable of commercial products. Her experience and tenure in the industry has proven to be integral to the success of our business. In addition, her customer service is second to none, and she thoroughly enjoys getting to know customers on a personal level even as industry fundamentals continue to evolve. Whether you have a question in regards to a claim, coverage, or service, Donna will get you an answer in a timely manner. 

Her passion for helping customers is seen outside the office too- she is a local member of the Portsmouth Lions Club. Additionally, she volunteers throughout the community with a plethora of organizations including the Portsmouth Little League, Portsmouth Girl Scouts, and the Portsmouth Babe Ruth Baseball League. She is also a generous donor to numerous charitable causes including St. Jude's Hospital and the American Breast Cancer Society. 

Donna currently resides in Portsmouth with her husband, Roger, of 24 years and she has two adult children. One lives in Burlington, Vermont and the other currently attends Providence College.  When she's not in the office, she enjoys her time reading, knitting, and gardening. She especially enjoys long weekends with family in Vermont & New Hampshire.