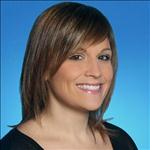 Terrill Williams
Agent
"Agent Joshua Williams wife joined the Williams Agencies team a licensed agent in 2012 after a successful career in healthcare. Shortly after, Terrill loved taking care of customers so much, she opened her own location in Lexingto
"Agent Joshua Williams wife joined the Williams Agencies team a licensed agent in 2012 after a successful career in healthcare. Shortly after, Terrill loved taking care of customers so much, she opened her own location in Lexington in November 2013. In October 2017, she decided to open another location.

In addition to this Lexington location, the Williams Agencies other locations are:

2465 Nicholasville Rd Ste A (859)-263-5454

4384 Clearwater Way (859) 273-2416"