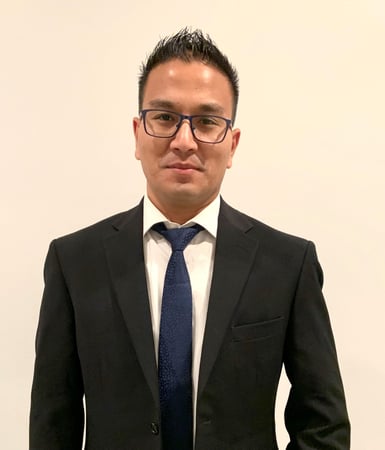 Nijib Shakya
Licensed Sales Producer
My name is Nijib Shakya. I have lived in Colorado for 15 years. I was born in Nepal and moved to the US after high school to do my undergrad in Business Marketing. I am a blessed man because I am married to my high school sweet he
My name is Nijib Shakya. I have lived in Colorado for 15 years. I was born in Nepal and moved to the US after high school to do my undergrad in Business Marketing. I am a blessed man because I am married to my high school sweet heart. We have a 5 year old boy and 11 month old daughter. I am a Christian by faith and love Jesus Christ. I love to spend time with my family, talk with people, watch movies, travel, explore new ideas and play drums with the band.
I can also fluently speak Nepali, Newari, Hindi and Urdu apart from English.
I love being in insurance because I get to see people and help them prepare for the worse. Most of all I do genuinely love people.