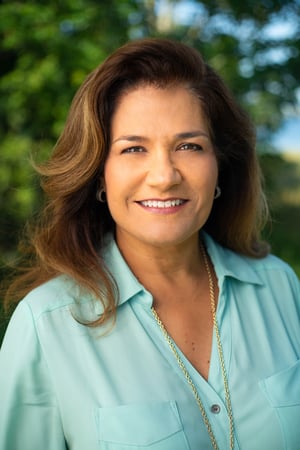 Ivette Wagner
Licensed Representative
Ivette Wagner brings over a decade of experience to the insurance industry, with the last 18 months spent as an integral part of Regina Piunno's Allstate Agency. Her focus revolves around a wide array of insurance products, includ
Ivette Wagner brings over a decade of experience to the insurance industry, with the last 18 months spent as an integral part of Regina Piunno's Allstate Agency. Her focus revolves around a wide array of insurance products, including Auto insurance, Home insurance, Umbrella insurance, Boat insurance, RV insurance, and Motorcycle insurance.

For Ivette, the most fulfilling aspect of her job is informing customers on the vital importance of safeguarding themselves and their valuable assets. Her commitment to helping customers understand the intricacies of insurance is a testament to her dedication.

Outside the office, Ivette has a passion for both karaoke and roller coasters. Her love for music and thrill rides adds a vibrant and adventurous dimension to her life beyond the world of insurance.

With her extensive experience, commitment to customer knowledge, and her zest for life, Ivette Wagner is a valued member of the Regina Piunno's Agency team, ready to help customers in protecting what matters most.

She is brilliantly bilingual so she is able to help you in either English or Spanish.