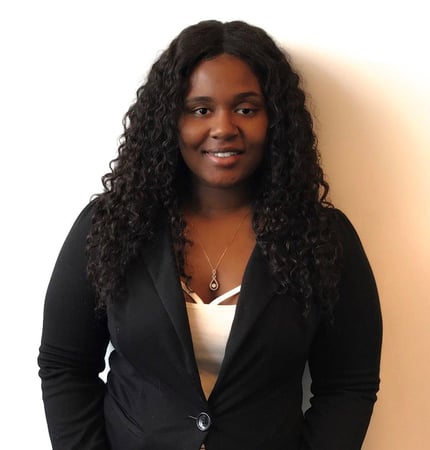 Myesha Woolfork
Personal Insurance Representative
Myesha is a vital part of our office dynamic. She handles the majority of our service work, personally sends out review letters, and stays on top of customer's needs. We can always count on her and love having her on our team! We
Myesha is a vital part of our office dynamic. She handles the majority of our service work, personally sends out review letters, and stays on top of customer's needs. We can always count on her and love having her on our team! We asked Myesha some fun questions during our down time and we'd love to share her responses with you:
- If you could prepare an office field trip, where would you take everyone? -
"Cedar Point"
- What's the most important thing on your bucket list? -
"Going to Africa and coming face to face with a tiger. Also, riding elephants."
- What is your favorite thing about your job? -
"Helping people on a daily basis!"