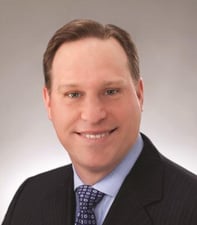 Travis Wiley
Address:
21133 Tomball Pkwy
Houston

,
TX
77070
Protect What Matters Most
Whether it's your home, your family, your bike or your boat, see how Allstate can help protect the things that matter most to you in life.
What Is Homeowners Insurance and What Does It Cover?
There's no stock answer to what homeowners insurance covers, as policies vary from customer to customer and from state to state. But there are some standard coverages included in most homeowners policies, such as protection for your dwelling and personal property for certain natural disasters and personal liabilities. It's important to know exactly what is and isn't covered by your policy and to understand your coverage limits. If you'd like to talk through your current policy or get coverage tailored to your life, I'd be happy to help.
Learn More

about What Is Homeowners Insurance and What Does It Cover?
Rental Car Insurance
You found a great deal online for a car rental. But now you're standing at the rental counter, wondering if you need all the rental insurance offered and whether it's worth paying the higher price. Chances are you can avoid the unexpected expense, because the rental company's coverage may duplicate the auto insurance coverage you already have. Your credit card company may also offer insurance if you use their card for the rental. Avoid the confusion and stay in your vacation budget - talk to me about what's covered before you get to the rental counter.
Learn More

about Rental Car Insurance
What is Long Term Care Insurance?
Most people don't want to think about getting older or sick and needing extended care. Unfortunately, it's something many people will need, and the costs can really add up. That's where long-term care insurance may prove beneficial, by helping cover the costs of in-home care by a medical professional or care in a nursing home. I know this can be a difficult decision, but long-term care may be worth thinking about. Let's sit down and talk through whether long-term care insurance makes sense for you.
Learn More

about What is Long Term Care Insurance?
Select an Insurance Option Below