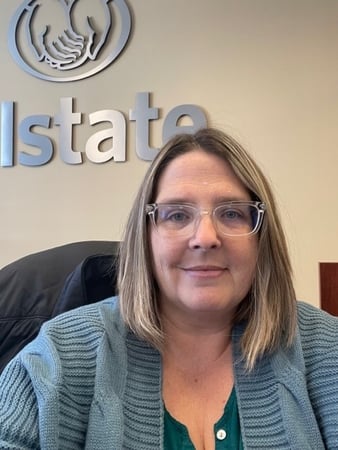 Ashley Morgan
Ashley Morgan is more than just a lifelong resident of Henrico County; she's a dedicated and valued team member of the Trip Tribble Allstate team, a role she has held since 2003. Throughout her impressive tenure, she has become sy
Ashley Morgan is more than just a lifelong resident of Henrico County; she's a dedicated and valued team member of the Trip Tribble Allstate team, a role she has held since 2003. Throughout her impressive tenure, she has become synonymous with customer retention and satisfaction, making her an essential asset to the team.

Ashley's reputation is built on a foundation of knowledge, dependability, and trustworthiness. These qualities shine through in her daily tasks, as she goes above and beyond to assist customers with their insurance needs. Her commitment to excellence helps customers receive top-notch service.

Specializing in Auto insurance, Home insurance, Renters insurance, and Flood insurance, Ashley's knowledge covers a wide range of insurance categories. Whether you're looking to protect your vehicle, home, rental property, or safeguard against floods, she is well-equipped to provide you with the coverage options that suit your unique circumstances.