We've Got Car Insurance In Maysville Covered.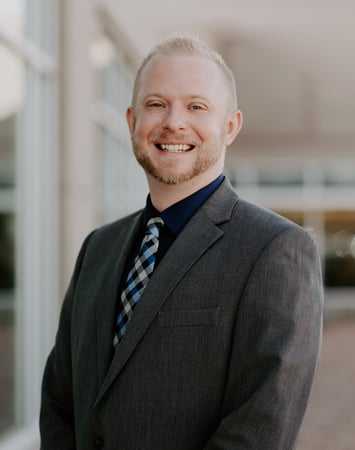 I am a proud life-long resident of Ripley, OH and have over 9 years of experience in the insurance industry. I live at home with my two pets; a miniature dachshund named Daisy, and my cat Domino. I am a graduate of ITT Technical Institute with a degree in IT-Computer Networking. In my spare time I like to golf, bowl, play music, hang out with friends, watch movies, go hiking, or spend time on the water. I am involved with Ripley High School and currently coach their Varsity Bowling team, I love helping the young adults and giving them something to do that they enjoy after school hours. I also am in a band called Shuffle with my best friends and like playing around locally on the weekends. My favorite part of being an agent is being able to help people get the protection they need while being a part of the local community. I pride myself on getting to know customers on a personal level and being much more than just their agent. I want them to consider me as someone they know, like, and trust to do what's best for them always. While also fighting for the best price and the most discounts they can possibly get. I'm looking forward to becoming the go to place for all of everyone's insurance needs in Kentucky and Ohio!
Directions:
Located on US 68 in Maysville, near the top of the hill, in between Cricket Wireless and Security Bank & Trust.