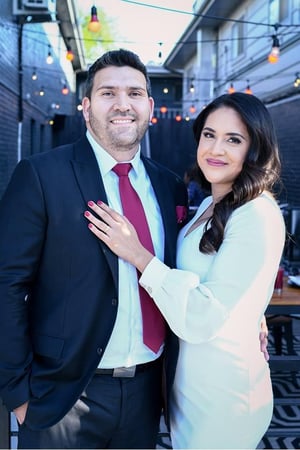 Alex Martinez
Agency Owner - Personal Financial Representative
I've been an Oklahoman for most of my life! I grew up and went to school in the Edmond area. After completing my studies, I've worked in OKC ever since! I was awarded a Bachelor's of Business Management from the University of Cent
I've been an Oklahoman for most of my life! I grew up and went to school in the Edmond area. After completing my studies, I've worked in OKC ever since! I was awarded a Bachelor's of Business Management from the University of Central Oklahoma in 2009. I was involved in many student organizations, but there's a special place for my brothers of the Sigma Tau Gamma chapter at UCO!

I have a very large and diverse family! and it grew almost by double in 2018 when I married my beautiful bride Patty!

Oh, and I'm a big car guy - you can find me at the local Coffee & Cars events, as well as try to make it out to a lot of the local car meets. I am also part of a race team, where a few friends and I have built a car for endurance road racing! I am also a huge movie buff and love to go to the movie theaters or just relax at home and watch movies with my wife!