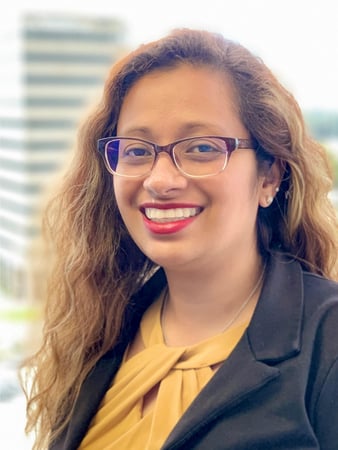 Ianussy Badgley
Account Associate, Houston, TX -P&c and L&H Licensed-
Ianussy L. P. Badgley, Account Associate, Houston, TX -Pac and L&H Licensed-. Ianussy -pronounced ian-ussy-, is our Insurance Reviewer. You can count on her to look into the details of your policies such as auto insurance, homeow
Ianussy L. P. Badgley, Account Associate, Houston, TX -Pac and L&H Licensed-.

Ianussy -pronounced ian-ussy-, is our Insurance Reviewer. You can count on her to look into the details of your policies such as auto insurance, homeowners insurance, personal umbrella policy (PUP), and more. She ensures they are keeping up with your life needs.

When not reviewing policies or assisting customers, she is taking care of her two beautiful children, a girl, and a boy! She is bilingual (English and Español) and loves learning about different cultures; she can even sing Happy Birthday in several languages!