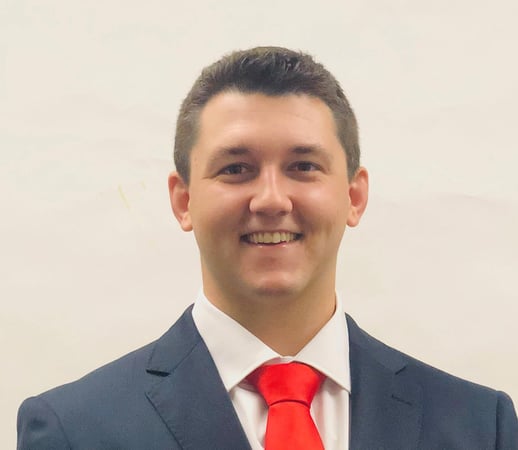 Brandon Fox
Senior Account Manager
I moved to Oregon to work with Bill Cavinee Insurance in early 2021. I love how involved with the community he is and knowing that he puts customers first was a big reason that I came on board. I'm a huge people person and I
I moved to Oregon to work with Bill Cavinee Insurance in early 2021. I love how involved with the community he is and knowing that he puts customers first was a big reason that I came on board.

I'm a huge people person and I love helping people in any way that I can! I like to see that when people come to me, I put their family in a much better position moving forward when it comes to insurance! I consider myself more of an informer than a salesperson.

When I'm not at work, you'll find me playing slow pitch softball, hunting, fishing, or going on long hikes with my wife Shannon.

We have a dog named Hailey that never seems to lose energy so we're always outside with her.

Don't be afraid to ask me to hit the golf course with you either! I love meeting with customers and getting to know them and their insurance needs or concerns.