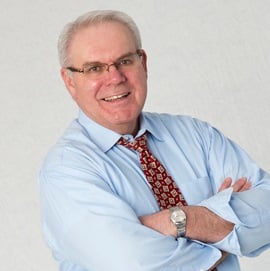 Anthony DeGerolamo
Personal Financial Representative - Certified Financial Planner®
I am a Certified Financial Planner® professional with over 20 years of experience. Most people think all financial consultants are "certified", but this isn't true. Just about anyone can use the title "financial consulta
I am a Certified Financial Planner® professional with over 20 years of experience. Most people think all financial consultants are "certified", but this isn't true. Just about anyone can use the title "financial consultant". Only those who have fulfilled the CFP® Board's rigorous requirements can call themselves a CFP® professional. We are held to strict ethical standards and must maintain continued and relevant training to maintain the CFP® professional designation.

I help inform the customers of how to protect their financial assets and income; and how to improve their financial position. Prospective customers may have concerns about having sufficient income during retirement; not out living their nest egg; how the effects of a long term care need will negatively impact their money; what Social Security Claiming strategy to select; misunderstandings about Medicare & Health care; or how to effectively create an inheritance program.

Although my business model focuses on baby boomers, I also proactively help younger customers with their money and insurance needs.

Coupling with over 10 years of previous Commercial Financial Service experience, I help guide business owners (and family owned businesses) on topics of key employee retention; how to establish tax advantaged personal programs for the owners and families; various types of retirement programs; and how to help employees improve their financial positions.

I am available for a no obligation, complimentary appointment to address your needs. Especially, if you already work with another consultant so you may evaluate what's missing. The goal is to help you step up your financial game, relying on my education, value and experience to help provide you and your family with peace of mind.