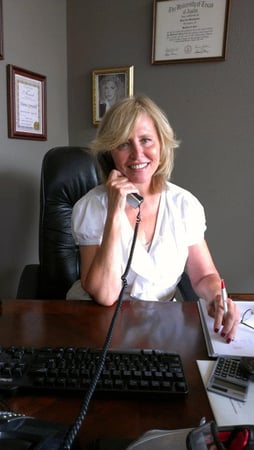 Dana Spruiell
Agency Owner - Personal Financial Representative
I am a Texas girl. I was raised in Midland, where I graduated from high school before continuing my education at Tyler Jr. College. It was while at Tyler as an Apache Belle that I became such a Dallas Cowboys fan. This was before
I am a Texas girl. I was raised in Midland, where I graduated from high school before continuing my education at Tyler Jr. College. It was while at Tyler as an Apache Belle that I became such a Dallas Cowboys fan. This was before the Dallas Cowboys Cheerleaders, so the Tyler Apache Belles were invited to every Cowboys game as their "Cheerleaders." What a great time that was! I then transferred to the University of Texas at Austin to first plant my roots here in this great city, receiving my degree in 1970. As a Personal Financial Representative for Allstate in Austin, I've grown to become acquainted with many families. It is this personal connection with the Austin community that has caused me to make that "extra effort' to provide the customers with a level of service that has resulted in not only a lot of satisfied neighbors, but also numerous awards and achievement rewards within the Allstate organization.

I'm proud to be a part of a company that has been serving satisfied customers for over eighty years. The customers benefit from outstanding financial strength, and this fact is continually reflected in the prompt, superior and courteous manner in which business is transacted, whether it be through a claim or from our financial services. Unlike many other "less-expensive" companies, Allstate is diligent and delivers on its promise.

As your agent, I'm committed to utilize the vast resources of Allstate to assist you in obtaining the exact "fit" you need in your insurance needs, whether it be auto, home, life or one of the other multiple lines of coverage we offer.