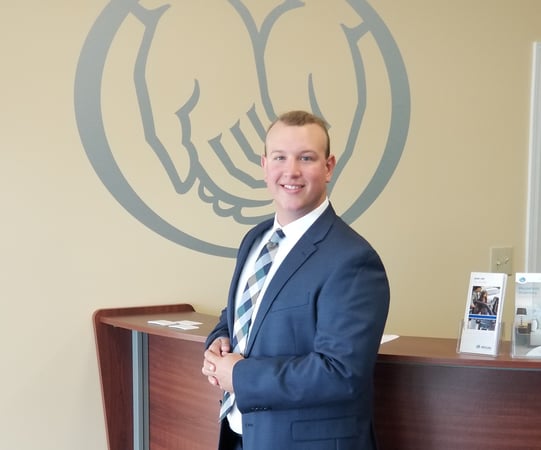 Tanner Reynolds
Sales Manager
Although new to the insurance industry, Tanner quickly developed a knack for it. Customers continuously enroll with Allstate through Tanner because he values customers. Tanner takes care of customers by not only meeting their ind
Although new to the insurance industry, Tanner quickly developed a knack for it. Customers continuously enroll with Allstate through Tanner because he values customers. Tanner takes care of customers by not only meeting their individual needs, but also by seeing customers receive a great service. You are always in good hands with Tanner.

Prior to joining Allstate, Tanner worked as a union electrician, located in Terre Haute, Indiana. Tanner enjoys watching and playing sports, collecting guns, spending time with his family, and building custom wood furniture. Tanner originally is from Dugger, Indiana. He currently lives in Linton, Indiana with his wife, Rockelle, and dog, Bennie.

Looking to switch to an insurance company that values you or looking help with your coverage? Call Tanner today for a free quote!