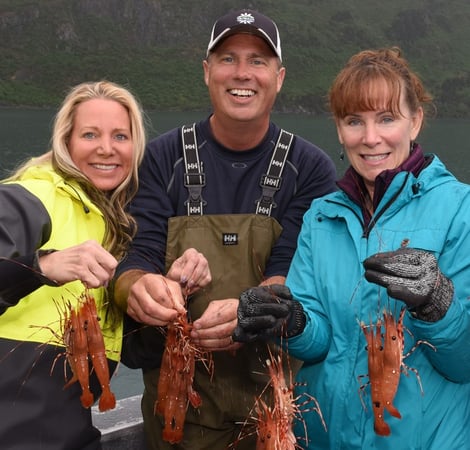 Devery Prince
Agency Owner - Personal Financial Representative
Our family has operated Allstate Insurance agencies in Alaska since 1995. We help people with their insurance – home insurance, car insurance, life insurance, retirement & so much more. I'm proud to offer Allstate products, be
Our family has operated Allstate Insurance agencies in Alaska since 1995. We help people with their insurance – home insurance, car insurance, life insurance, retirement & so much more. I'm proud to offer Allstate products, because they stand by their service and they cover just about everything so you can bundle and save even more. It just makes sense to work with Allstate and our agency team so that you only pay for what you need.

As your Allstate agent, I can help you understand how the choices you make – such as the car you drive – affect your insurance rate. I'm committed to helping you get the appropriate level of protection and make it easy to do business with Allstate.

About Me. I grew up in Soldotna on Alaska's Kenai Peninsula. As a kid I worked as a deckhand on drift boats in Cook Inlet and on a beach site in Ninilchik. I met my wife Dianne in Soldotna and we moved to Anchorage in 1985. When the economy crashed in 1987 we decided to return to college and selected Texas A&M University but returned to Alaska to work each summer. We graduated and returned home to Anchorage in 1991.

We live in south Anchorage, near Service High abutted next to the world class trails of Far North Bicentennial Park. We use the trails daily for hiking, biking and running. We also enjoy playing at Nancy Lake in Willow Alaska where we have recreational property. We have two grown kids, a dog and a cat and we are pretty much as average as a typical Alaskan family can be.