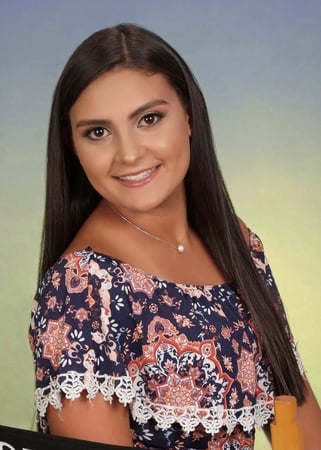 Patricia Sayavedra
Administrative Assistant
My name is Patricia (Patty) Sayavedra, I'm a Miami native, I'm a full-time student at FIU and I have been with the Bravo Agency since 2019 - I help customers with any payment, billing questions and address changes. I'm bi-lingual
My name is Patricia (Patty) Sayavedra, I'm a Miami native, I'm a full-time student at FIU and I have been with the Bravo Agency since 2019 - I help customers with any payment, billing questions and address changes. I'm bi-lingual and fluent in English and Spanish! In my spare time I enjoy spending time with my friends and family or playing tennis and watching college football. I have a 7-month puppy names Kai, a Pomerania, poodle and Maltese mix.

When I have extra time, I enjoy volunteering at NCH in the rehab center.
Give me a call and I'll be happy to help today!