Agencia de seguros de Allstate
The Hadi Agency
,
Mandeville, LA
Aviso
Cerrar modal de aviso
Elige un producto para obtener una cotización

Horario de oficina
Día de la semana
Horas
Lun

8:30 AM

-

5:30 PM

Mar

8:30 AM

-

5:30 PM

Mié

8:30 AM

-

5:30 PM

Jue

8:30 AM

-

5:30 PM

Vie

8:30 AM

-

5:30 PM

Sáb
Cerrado
Dom
Cerrado
US
Puntos de referencia
Our office is located heading west on Florida St 1/2 mile past Hwy 59
Áreas de servicio
Mandeville
,
Louisiana
,
Mississippi
Contacto adicional
Idiomas
The Hadi Agency: Allstate Insurance
Puedes ver mi experiencia en la industria financiera y antecedentes en
BrokerCheck
de FINRA
Agencia de Allstate local: Conoce a The Hadi Agency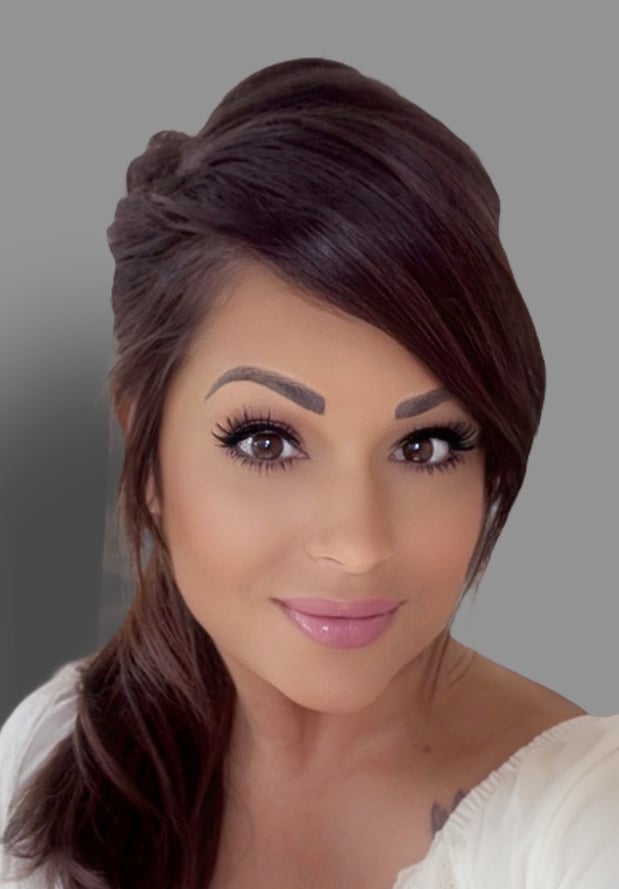 Nazha Hadi - Agency Owner From: Originally from New Orleans, North shore resident since 1994 Education: Fontainebleau High School Class of 1999 & Southeastern Louisiana University, Bachelor of Arts Degree in General Business, Class of 2005 Hobbies: Cycling, cooking, bringing my "babies" Scarlett & Sully to the dog park, & watching movies Staying true to the golden rule, "Treat others the way you want to be treated," I excelled in the real estate & automotive industries. Wanting to help protect customers lead me into the insurance industry. My passion grew exponentially when I saw firsthand how having the right coverages on your home owners & auto policy can make a huge difference in someone's life when catastrophes occur. Love insurance (life insurance) is so important & many people don't realize how affordable it can be! My goal is to help see customers take care of their families here & after. Ask me about LOVE insurance!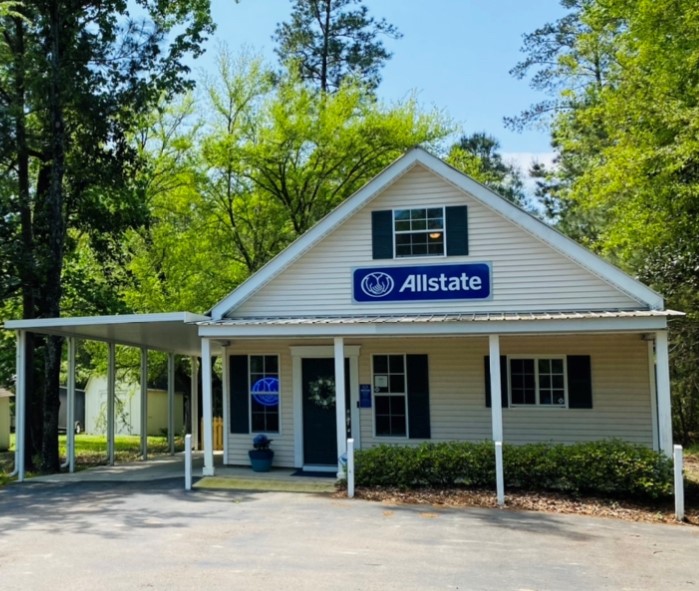 Our beautiful office in Mandeville, come visit us at 1228 Florida St!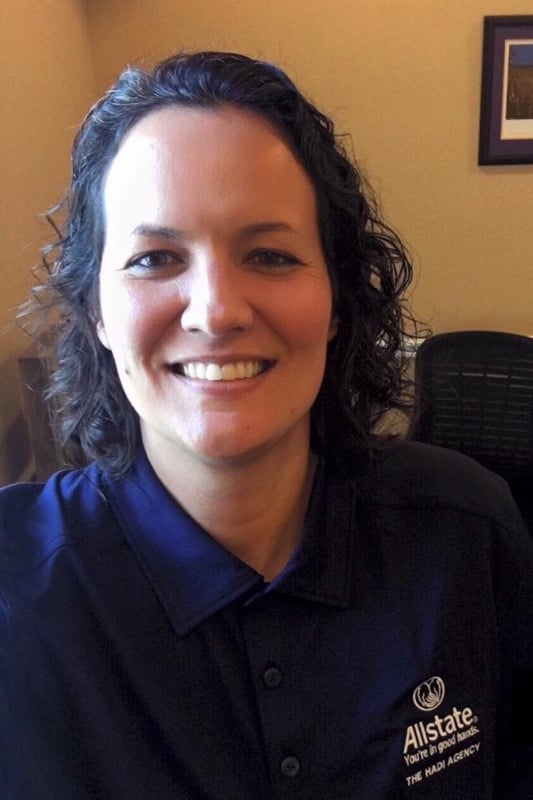 Tara Hadi – My late wife and agency co-owner From: McComb, MS Education: West Feliciana High School Class of 2000 & McNeese University, Bachelor of the Arts Degree in General Studies Class of 2006 Hobbies: Going to Saints & LSU games, spending time with family, & grilling Growing up as an athlete taught me a lot about hard work, determination, & commitment. At McNeese State I was a member of the basketball team & the skills I learned throughout the years prepared me for the next 12 years I would spend in the automotive industry. I learned a lot during that time & eventually realized I was missing out on time with my family. My Father has Allstate agencies in North Carolina & my Grandfather was in insurance as well so I guess you can say insurance runs in my blood & I'm excited to serve customers!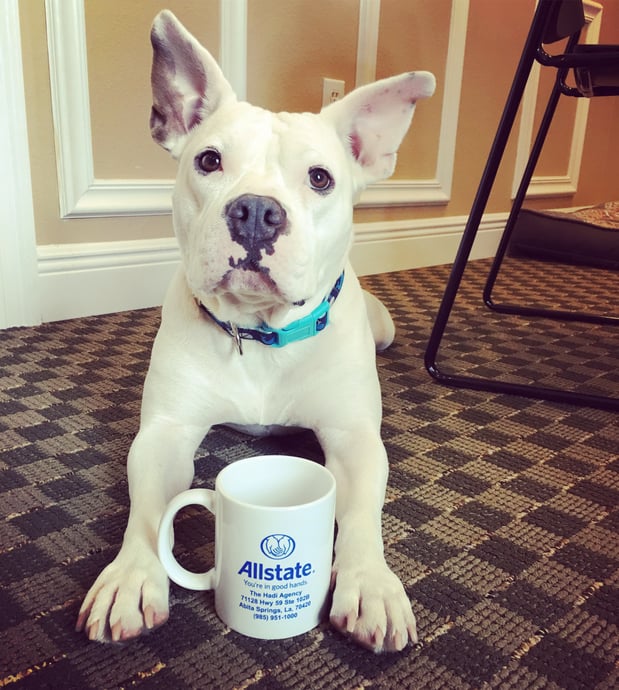 Sully Hadi - Official Agency Greeter and spreader of happiness and love Sully and his sister Scarlett are responsible for greeting customers (only if you are ok with friendly dogs who just want to say hello). They both bring so many smiles to the staff and visitors throughout the days here at The Hadi Agency. They take being Hadi Agency ambassadors very seriously and cannot wait to meet you!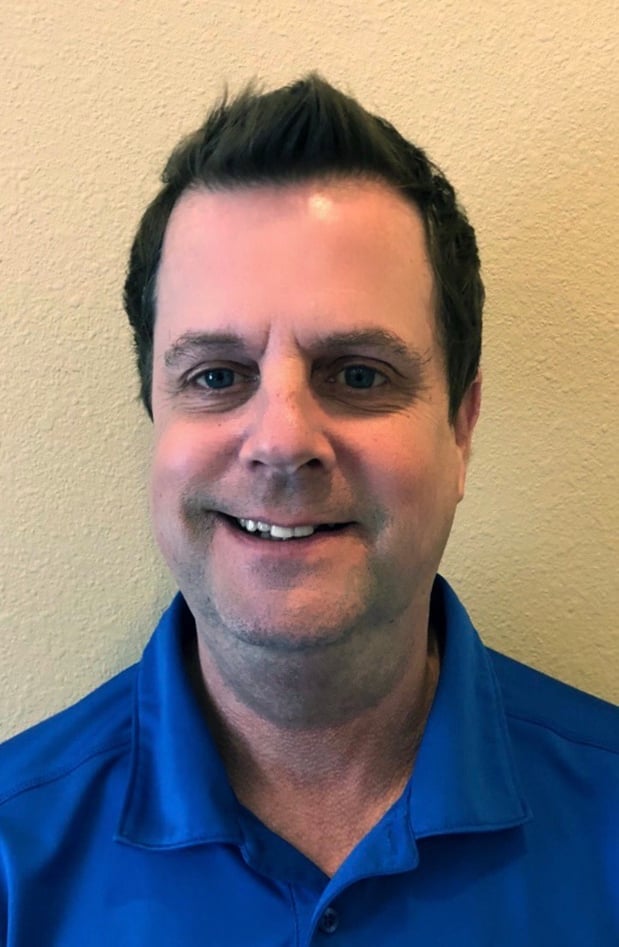 Shane Maddox - Licensed Representative From: St. Tammany Parish Education: Southeastern Louisiana University Hobbies: Play by play announcing for the prep football game of the week on FM 94.7, LSU, Saints, Golf, Eating Out, & Cooking I am eager to become your resource for your insurance needs. I have spent the past few years helping hundreds of individuals who I now call friends get the protection they need with health and life insurance. This came after a 20 year career in newspaper and newspaper website sales and sales management. I am happily married and my wife and I are the lucky parents of a beautiful 12-year-old daughter, Shelbi. I am excited to now offer help with many other ways to protect customers with the options Allstate provides! Ask me about bundling and saving with Allstate!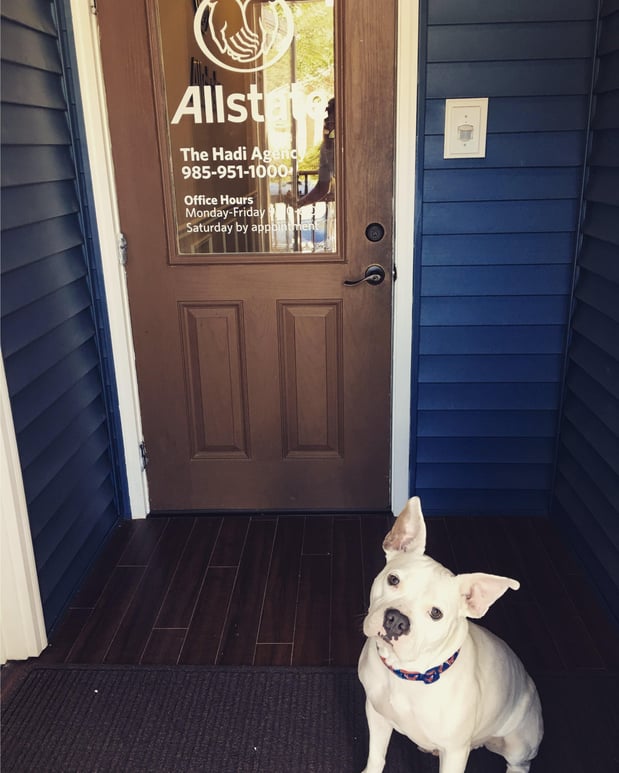 Sully ready to save you money and get you better coverage at The Hadi Agency! This was our 1st location in Abita Springs but we have since moved to Mandeville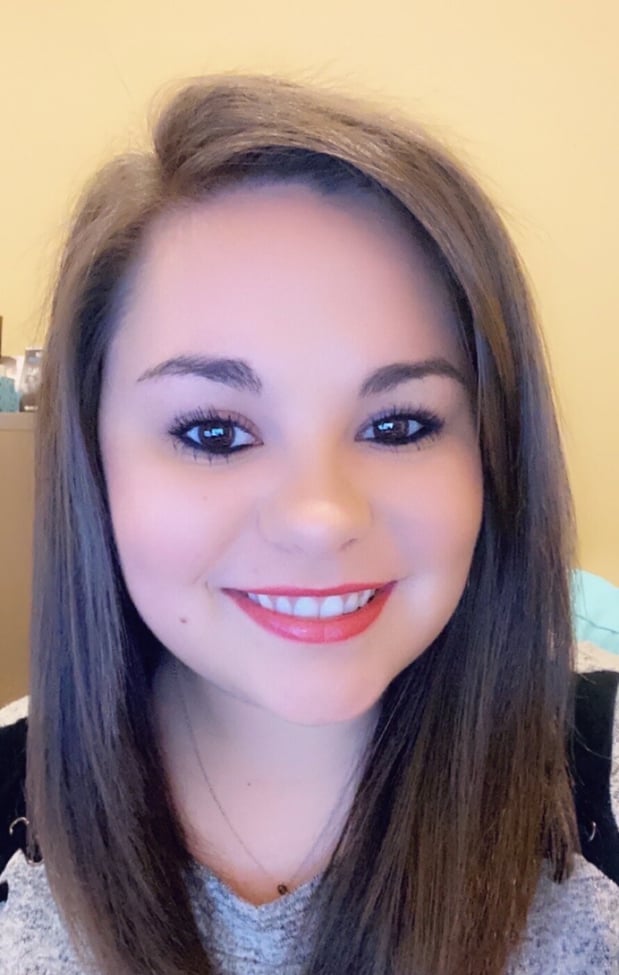 Katie Hart - Office Manager & Licensed Representative From: Covington, La Education: Fontainebleau High School & Southeastern Louisiana University Hobbies: Spending time with family and friends, LSU and Saints fan, Road trips, Concerts, Beach trips I started out in commercial trucking insurance four years ago and decided I wanted to branch out into the personal side. I love insurance and truly believe that I belong in the insurance world. Helping see customers have the correct coverage at the best price possible is my number one priority! I am so excited to now be a part of the Allstate team! I am a Louisiana native and absolutely love it here, the culture, people, music and food are unlike any other place. I look forward to speaking with you and being able to save you money and helping you with coverages!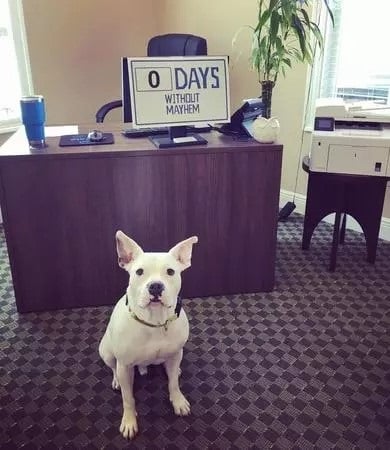 Sully just reminding you that Mayhem never takes a day off. Call us for a quote today and say Sully sent you!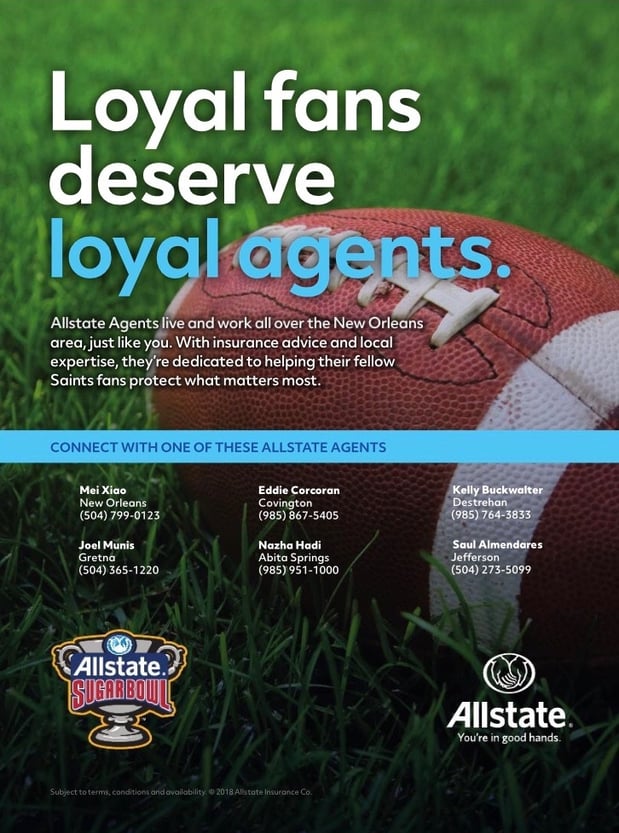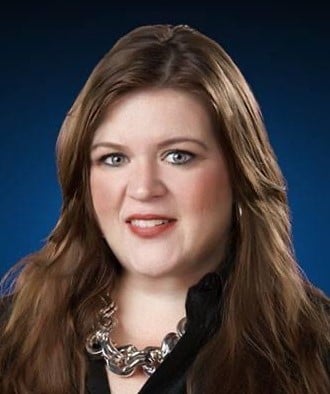 Veronica Gonzales - Licensed Representative From: Plant City, Florida Education: Armwood High School Class of 1998 Hobbies: Reading, Cooking, Crafting, Gardening, Decorating, Camping, Fishing I am a fully licensed insurance producer and I have been licensed for 11 years. My goal is to provide a simple yet god information on coverages so that customers can tailor their policy to their needs. I love being able to help see that you and your family have the necessary coverage in case of Mayhem! I am originally from Florida but I have been living in the Northshore for 19 Years! While in Florida I received a "Minute Man" Award for Outstanding Performance from the Florida Army National Guard. I am a proud mother of 4 and I love every minute of it! My oldest daughter will be attending University of Southern Mississippi in the fall. I think I have a compassionate heart and I always push myself to be the best insurance agent for customers.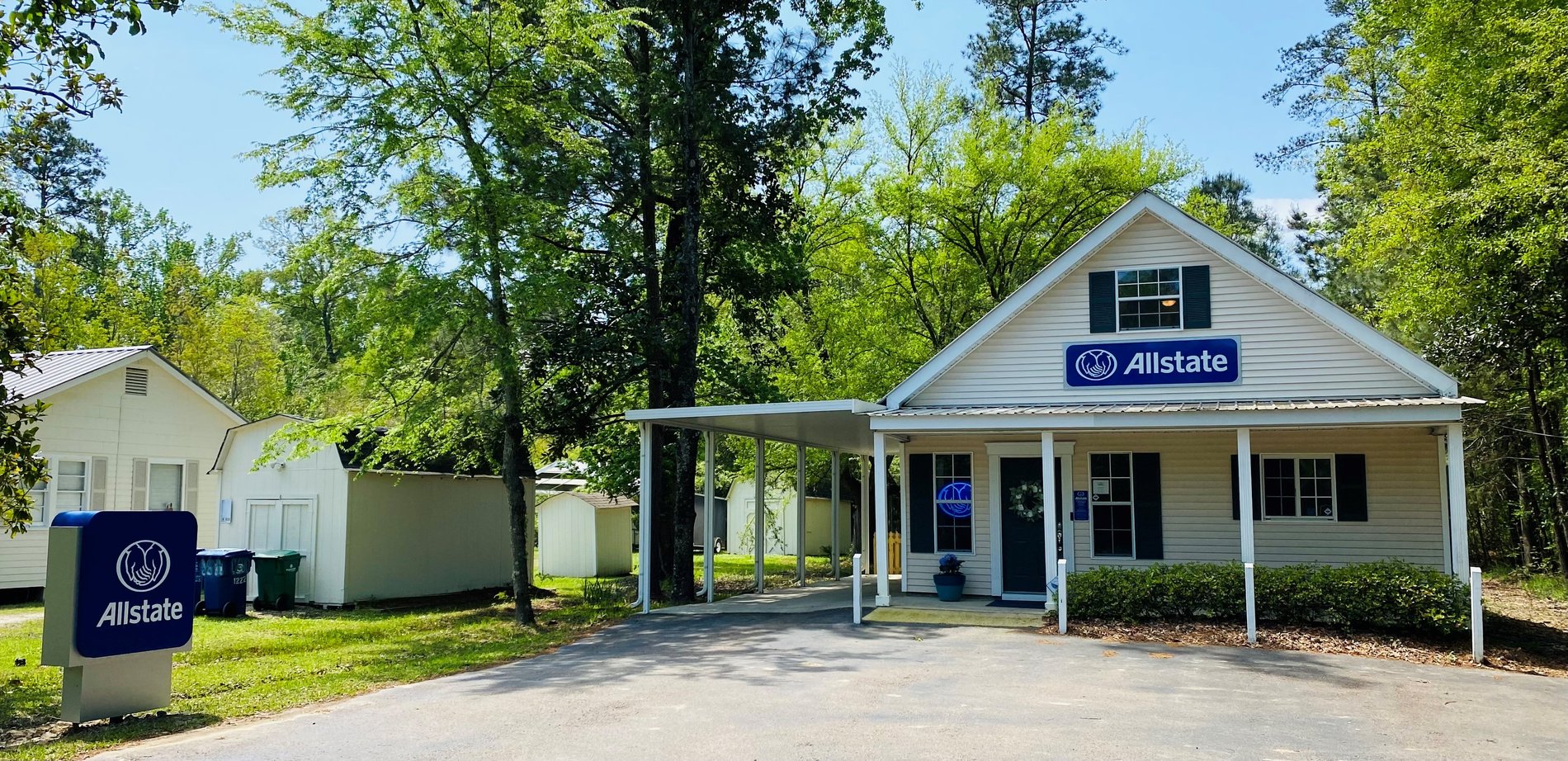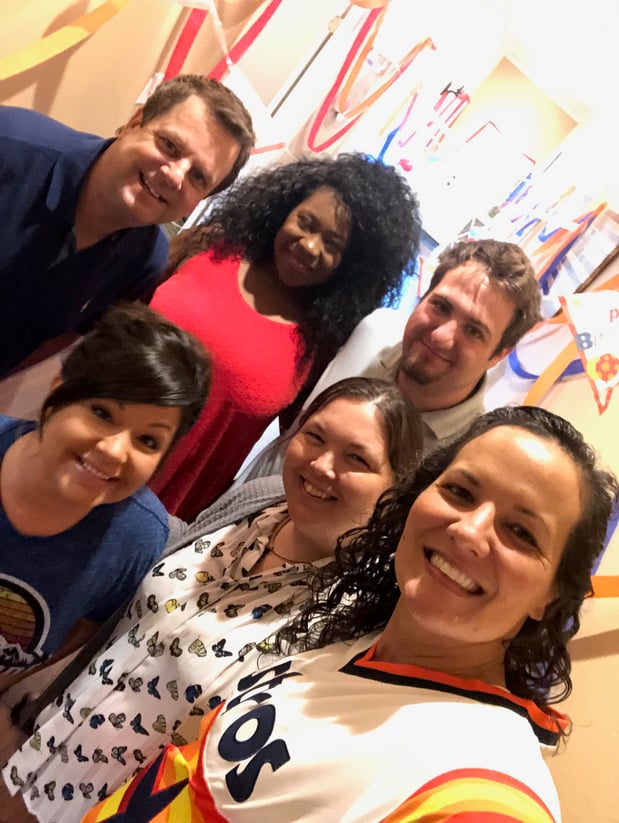 We love to celebrate birthdays at the office!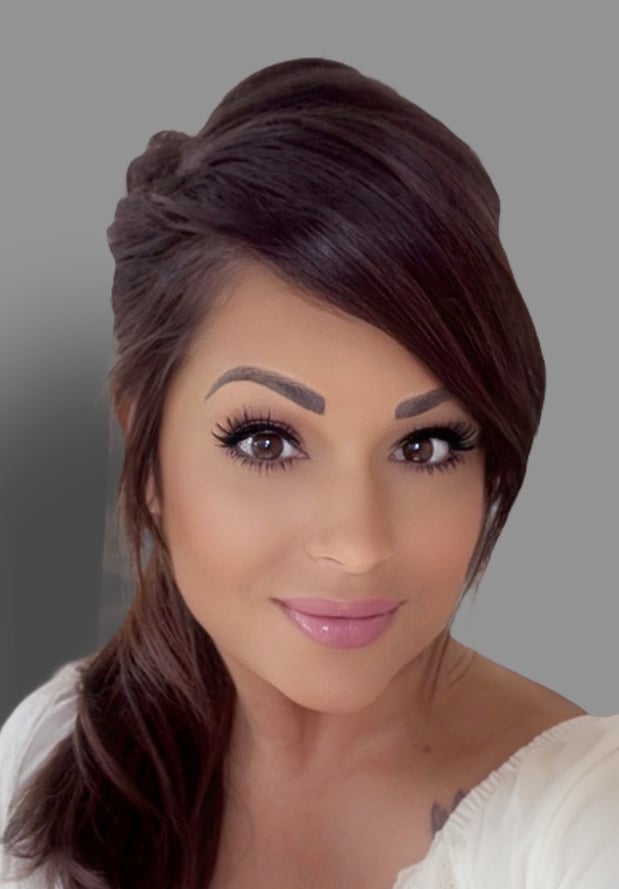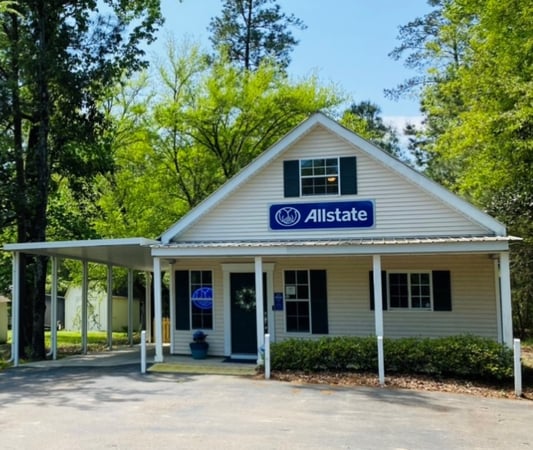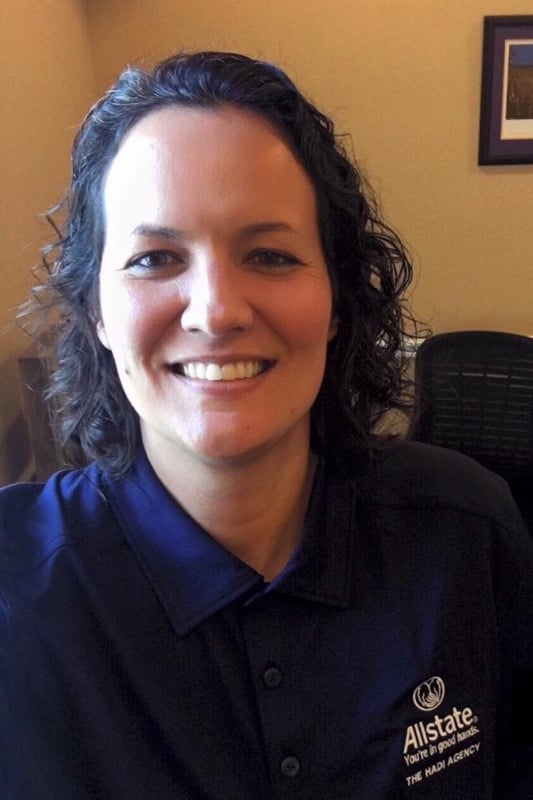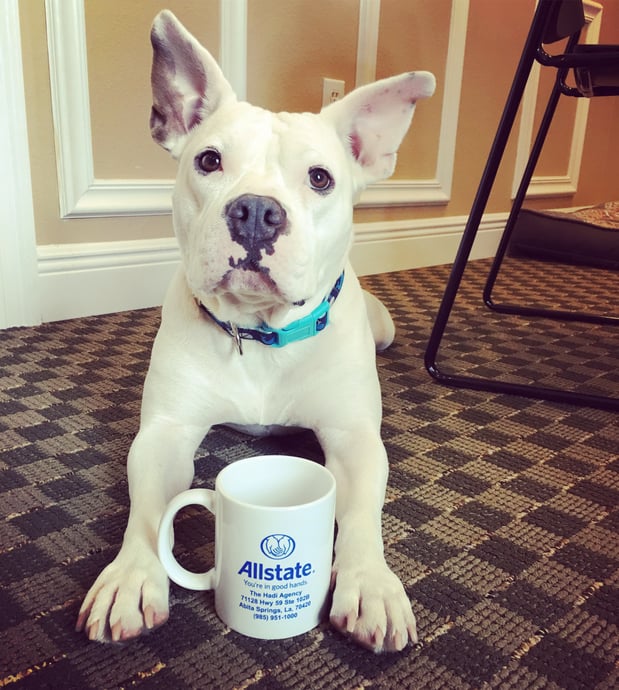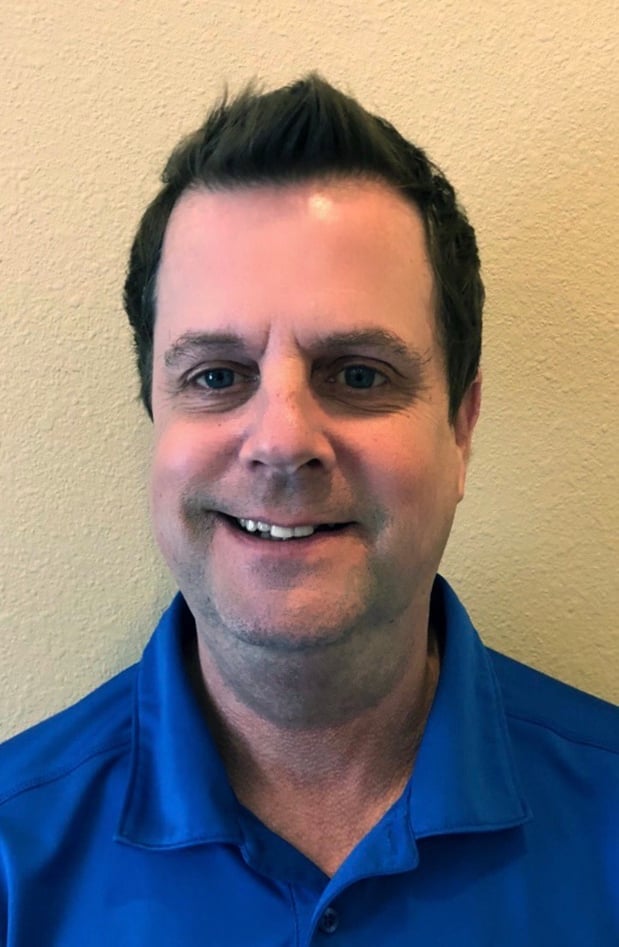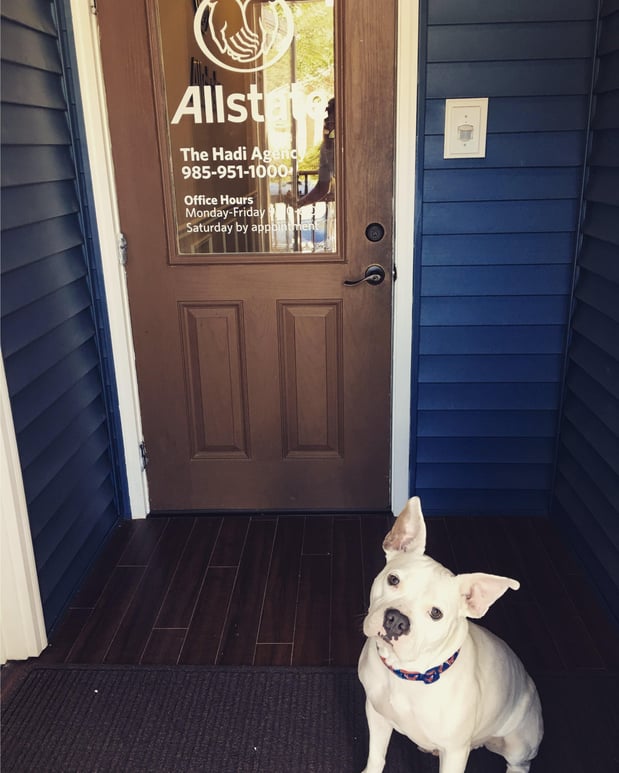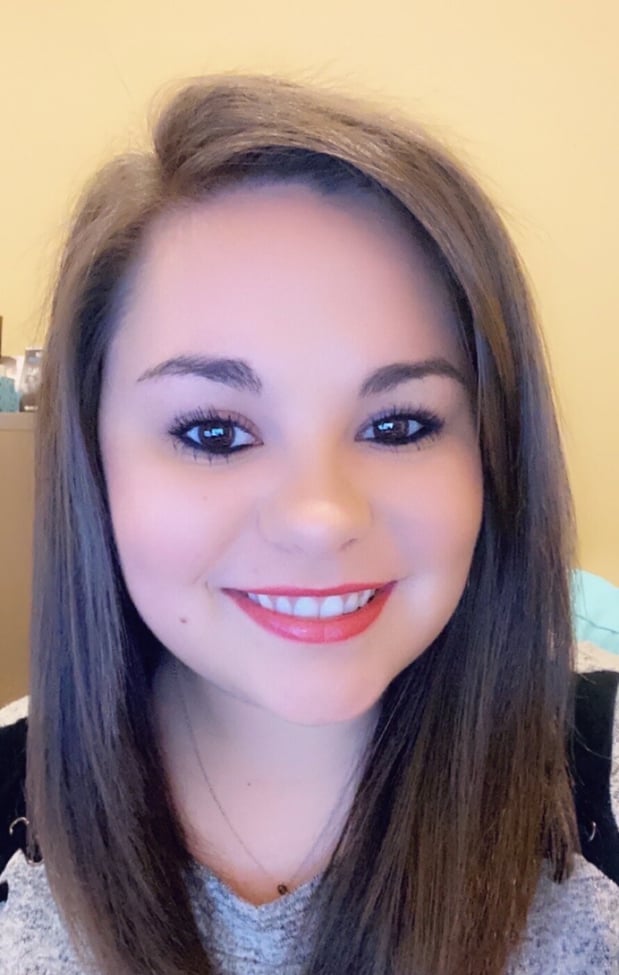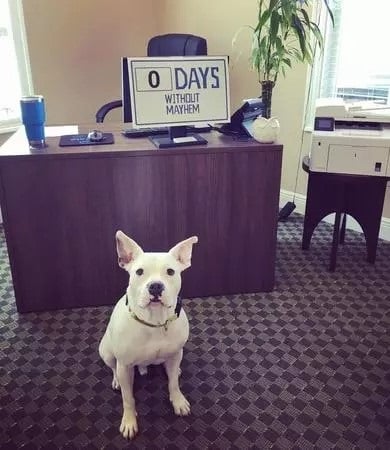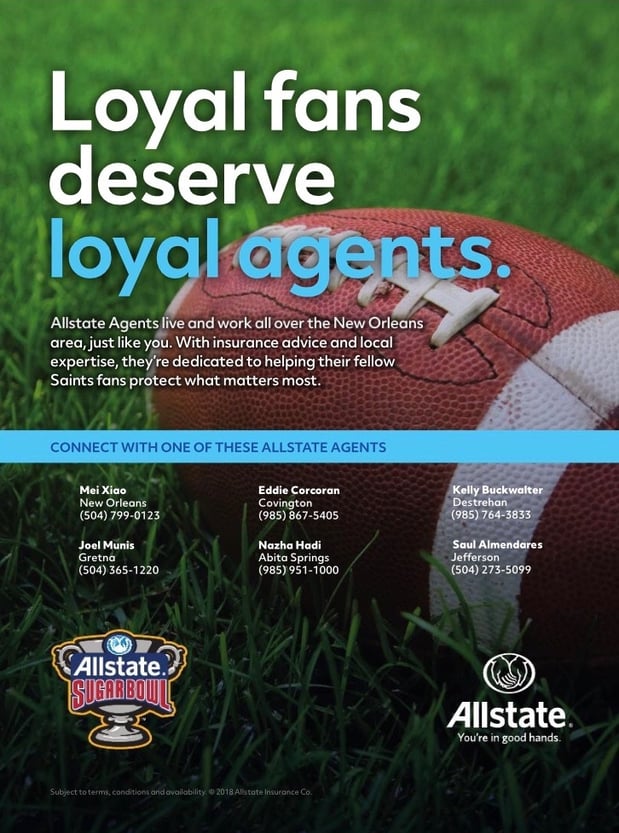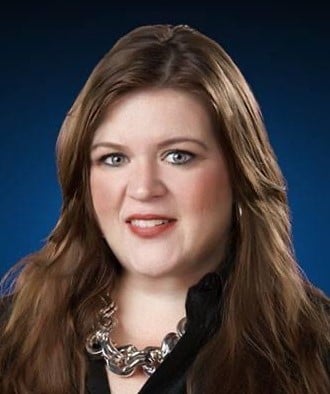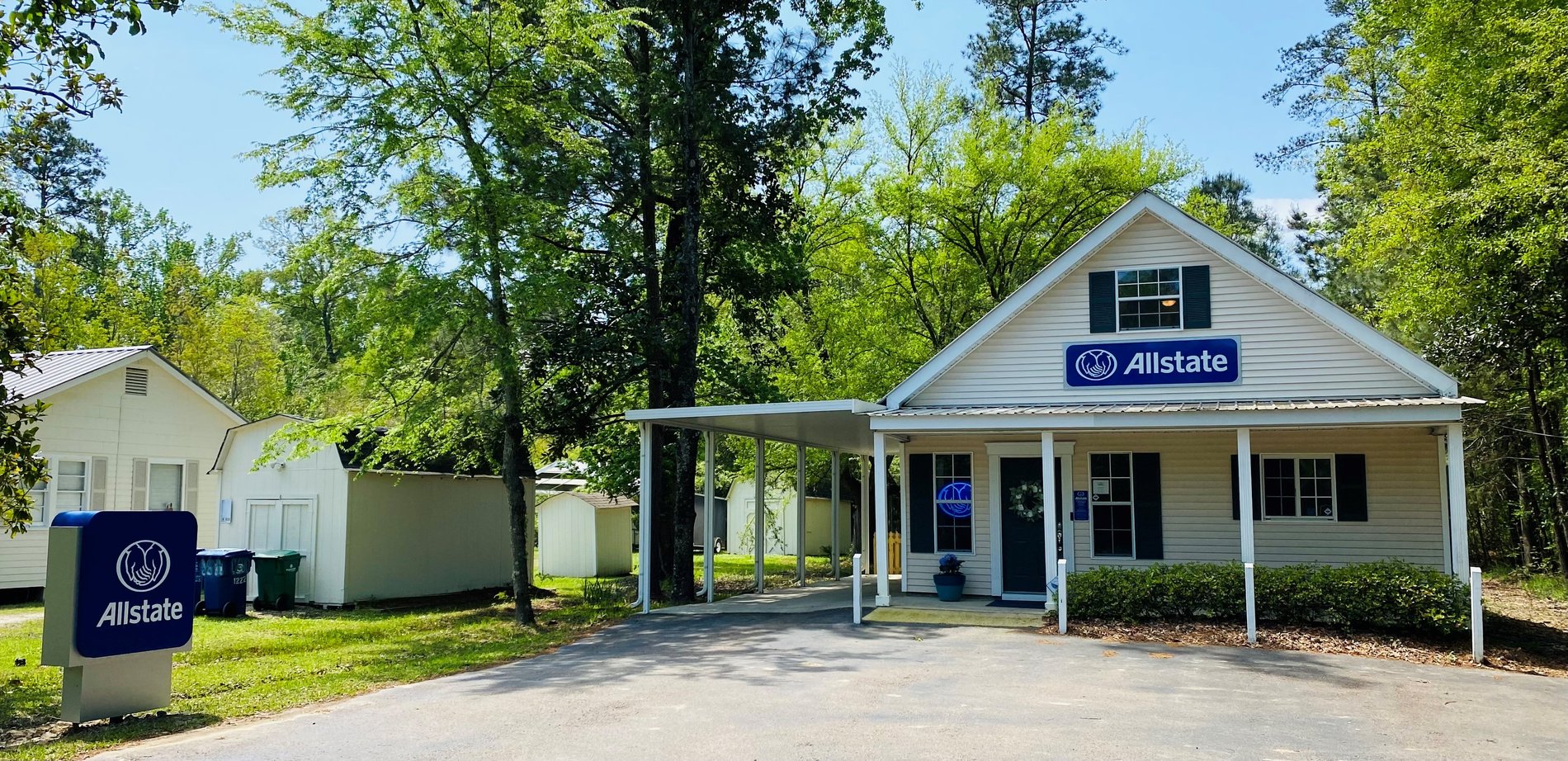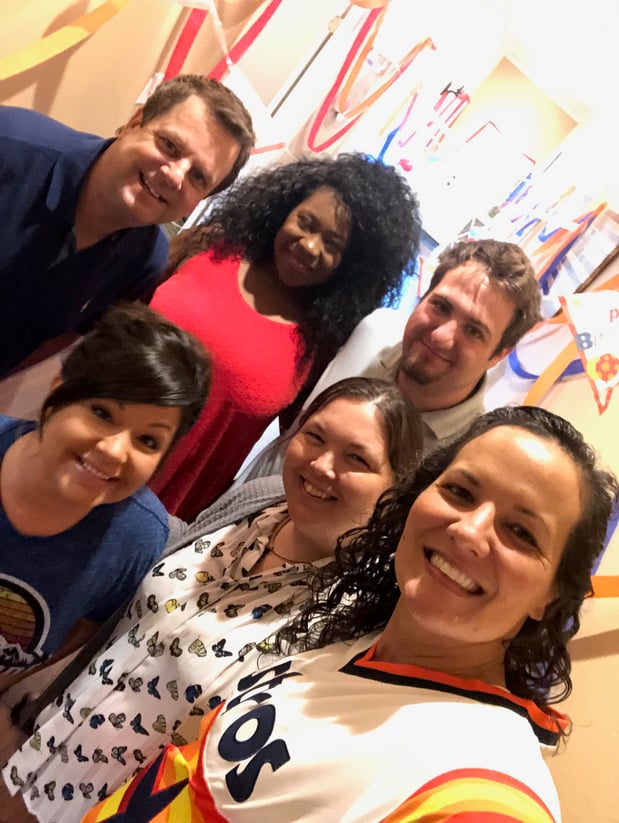 Productos que ofrecemos:
Seguro Auto en Mandeville

Close Auto insurance modal

Seguro Casa en Mandeville

Close Casa insurance modal

Seguro Condominio en Mandeville

Close Condominio insurance modal

Seguro Inquilinos en Mandeville

Close Inquilinos insurance modal

Seguro Motocicleta en Mandeville

Close Motocicleta insurance modal

Seguro Negocios en Mandeville

Close Negocios insurance modal

Seguro Vida en Mandeville

Close Vida insurance modal

Seguro Todo Terreno en Mandeville

Close Todo Terreno insurance modal

Seguro Barco en Mandeville

Close Barco insurance modal
Bachelor Of Business Administration-Southeastern Louisiana University
Allstate Leader's Forum-2 years
Circle Of Champions Award-2 years
Honor Ring-2 years
National Conference Award-2 years
Frequently asked questions
What are your agency hours?
Lunes: 8:30 AM - 5:30 PM
Martes: 8:30 AM - 5:30 PM
Miércoles: 8:30 AM - 5:30 PM
Jueves: 8:30 AM - 5:30 PM
Viernes: 8:30 AM - 5:30 PM
Sábado: Cerrado
Domingo: Cerrado

Are you open on weekends?
Sábado: Cerrado
Domingo: Cerrado

Can I text your agency with questions?
Yes, we have text messaging services.
What languages do you speak?
We have staff members available who speak the following languages: English, Spanish
Do you have more than one location?
No, this is our only location.
The Hadi Agency está licenciado para seguros en Louisiana y Mississippi. Si no resides en Louisiana o Mississippi, visita la sección
Buscar un Agente en espanol.allstate.com
para buscar otro agente u otro representante financiero personal de Allstate.
Con base a las coberturas escogidas. Sujeto a términos, condiciones, y disponibilidad.
Este material tiene únicamente fines ilustrativos. Los seguros de auto y de propietarios de casa, así como otros productos de seguros de cobertura de propiedad y muerte pueden obtenerse a través de Allstate Insurance Company, Allstate Indemnity Company, Allstate Property and Casualty Insurance Company, Allstate North American Insurance Co. y Allstate Fire and Casualty Insurance Company (oficinas sede: Northbrook, IL), Allstate New Jersey Insurance Company y Allstate New Jersey Property and Casualty Insurance Company (oficinas sede: Bridgewater, NJ) y Allstate County Mutual Insurance Company y Allstate Texas Lloyd's (oficinas sede: Irving, TX). Esta información sobre el seguro de vida se proporciona con propósitos de educación general del consumidor y no pretende brindar asesoría legal, fiscal, o para inversiones. Seguro de vida ofrecido a través de Direct General Life Insurance Co., 911 Chestnut Street, Orangeburg SC 29115; American Heritage Life Insurance Company, 1776 American Heritage Life Dr., Jacksonville, FL 32224. El seguro de vida también es ofrecido y emitido por compañías terciarias no afiliadas con Allstate. Cada compañía es responsable por las obligaciones financieras acumuladas bajo los productos que ofrece. Las garantías de los productos son respaldadas por la solidez financiera y habilidad de pagar reclamos de la compañía emisora.
Los valores son ofrecidos por los representantes financieros personales a través de Allstate Financial Services, LLC (LSA Securities en LA y PA). Agente/Corredor registrado Miembro de
FINRA
,
SIPC
. Oficina sede: 2920 South 84th Street, Lincoln, NE 68506. 877-525-5727.
Verifica los antecedentes de esta empresa en el sitio web de agentes/corredores de FINRA.
The Hadi Agency
,
Mandeville, LA
Contacto
Cerrar modal de contacto
Aviso
Cerrar modal de aviso
Elige un producto para obtener una cotización
Escoge Una Opción Abajo
Cerrar modal de cotización