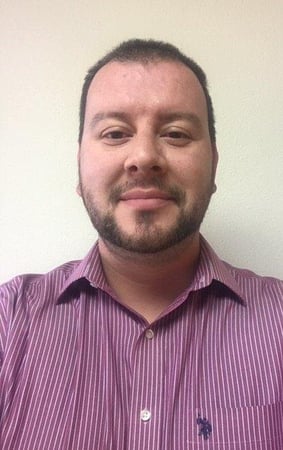 Martin Petrov
Community Event Coordinator
With five years of experience in the insurance industry, Martin Petrov brings a wealth of knowledge to his role at Galina Bankina's Agency. Having been a valued member of the agency's team for the past four years, Martin focuses o
With five years of experience in the insurance industry, Martin Petrov brings a wealth of knowledge to his role at Galina Bankina's Agency. Having been a valued member of the agency's team for the past four years, Martin focuses on Personal Lines insurance, particularly Auto insurance and Home insurance.

One of Martin's favorite aspects of his job is the opportunity to connect with residents in the community. He enjoys meeting people at various local events and gatherings, where he can not only provide valuable insurance insights but also build meaningful relationships with customers.

Beyond the office, Martin is a passionate sports enthusiast. He's an avid follower of local basketball, soccer, and football teams, often attending games to cheer on his favorites. Soccer, in particular, holds a special place in his heart, and he loves discussing the latest matches, players, and strategies with fellow fans.

With a strong foundation in insurance and a genuine interest in the well-being of his community, Martin Petrov is a dedicated professional who not only helps customers find the right options but also contributes positively to the local spirit through his involvement in sports and community events.