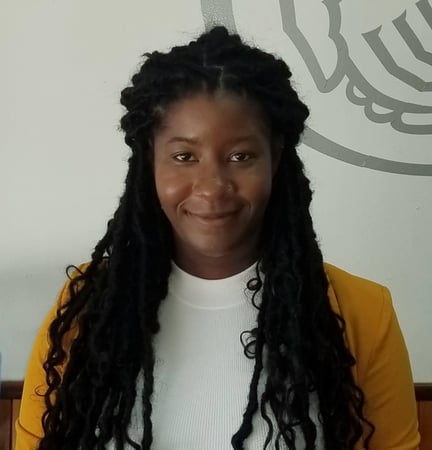 Elise Bascombe
Licensed Sales Producer
Elise is from Jamaica, Queens. She studied interior design in college. Elise has 5 years sales experience. What excites Elise about her work is that she gets to help people. Elise enjoys being outdoors, traveling & watching
Elise is from Jamaica, Queens. She studied interior design in college.

Elise has 5 years sales experience. What excites Elise about her work is that she gets to help people.

Elise enjoys being outdoors, traveling & watching NBA basketball (Knicks fan). Elise loves the arts, from architecture to tattoos to photography.

When Elise is not working, you can find her at the gym, hanging out with friends, or watching a movie. Her favorite way to spend a weekend will be doing something outdoors.