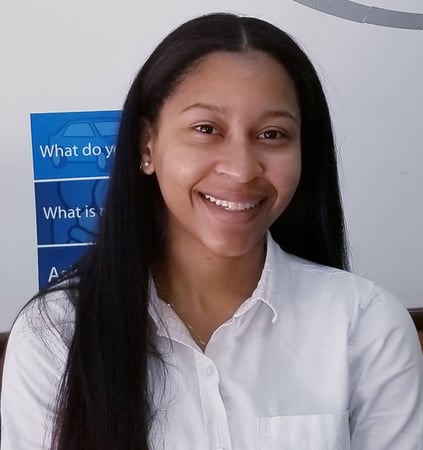 Sophie-Anne Valme
Customer Service Representative
I was born in Boston, MA, and lived there for two years. My family and I moved to the suburban city of Brockton, but I've always found myself growing up between these two cities. From 6th to 12th grade, I attended school in Foxb
I was born in Boston, MA, and lived there for two years. My family and I moved to the suburban city of Brockton, but I've always found myself growing up between these two cities. From 6th to 12th grade, I attended school in Foxborough, home to the Patriots' Gillette Stadium!

I am most excited when my work and contributions significantly impact who I am collaborating with.

I love collecting sneakers, and in my free time, I love to visit museums, try new food spots, and attend concerts (pre-COVID).