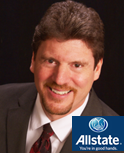 Wally Wrightson
Personal Financial Representative
I am a Personal Financial Representative, assisting customers for the last 10 years with: Life / Long-Term Care Insurances; Retirement & Business solutions, for a wide demographic: Families, Singles, Pre & Current Retirees, Busine
I am a Personal Financial Representative, assisting customers for the last 10 years with: Life / Long-Term Care Insurances; Retirement & Business solutions, for a wide demographic: Families, Singles, Pre & Current Retirees, Business owners, Attorneys & CPA's.

The years have brought me entertainment through: Skiing, Skydiving, Dirt bikes, Mechanics, Hiking & a very Large extended family.

My background as a business owner (Construction Contractor @ age of 19), Married, 2 adult children, 4 grandchildren, and my own family experiences with Alzheimer's & Premature Death, aids me with a greater understanding of risk, what may fit well for any individual and how I may help bring greater benefit and optimization of their dollars and protection of their assets.

I greatly enjoy, what some would call "work", aiding people in having more control and protection of "Who and What" is important to them.