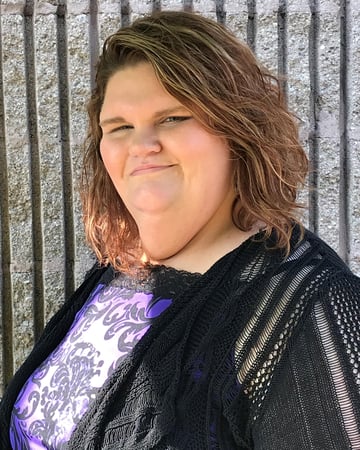 Jo-Tina Crockett
Licensed Agent | Office Manager
I joined the Katie Pullen Agency in 2021 as its Office Manager. Katie likes to say she hand-picked me to come up and help her run the show. I have heard her tell customers I am her right and left hand at times. Before relocating t
I joined the Katie Pullen Agency in 2021 as its Office Manager. Katie likes to say she hand-picked me to come up and help her run the show. I have heard her tell customers I am her right and left hand at times. Before relocating to Newark I called Scranton, Pennsylvania home. (Yes! That electric city from that famous TV show! Ain't No Party like a Scranton Party… cause a Scranton party don't stop!!!! )

I have been visiting the Finger Lakes area to see my brother Chris and sister-in-law Katie (agency owner) for years. I am thrilled to finally call Newark HOME! I am joined on this amazing adventure by my husband John and Kitty fur babies. When I am not hard at work, you can find me relaxing with my husband, taking in all the fun at the Newark Farmers Market and enjoying local craft beverages with family. I am excited to meet all the wonderful folks who call Newark and the surrounding areas their home. I am ready to dive in headfirst to serve my new community and am excited to learn and grow here in Newark.

I attended Keystone College ('06) and hold a bachelor's degree in social work. My love of learning led me to continue my education at Penn State University (WE ARE!) and obtained certificates in Business Administration and Corporate Communications ('18). Before joining the Katie Pullen Agency LLC, I worked as a Claims Analyst for national financial institution. My experience working with the the claims department helped me realize I wanted a position that allowed me to help protect customers before things went wrong. Working with customers sensitive information during trying times required each account to have my full attention. My dedication to constructing and organizing processes helped see customers satisfaction and peace of mind. I am proud of the services I help provide to not only to customers but my co-workers. I look forward to helping you too, give me a call today!