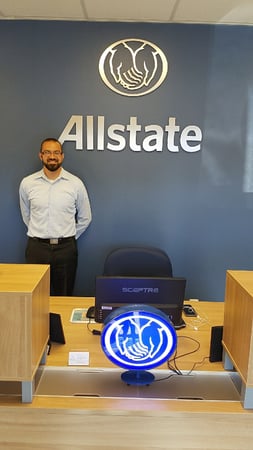 Chris Jacobson
The Jacobson Agency
With 10 years in insurance and financial services, Chris founded Vision Insurance Group just over 3 years ago. In June 2018, we work together representing Allstate to become The Jacobson Agency. With a background in financial serv
With 10 years in insurance and financial services, Chris founded Vision Insurance Group just over 3 years ago. In June 2018, we work together representing Allstate to become The Jacobson Agency. With a background in financial services, he comes with a somewhat unique skillset to agency management. Chris's knowledge and experience is valuable asset to the agency and especially customers, who get a holistic perspective when they meet with us.

Growing up in Portland, OR, Chris attended the University of Portland where he studied political science. There he also competed for the UP Track and Cross Country teams. After UP, he went on to post-graduate studies at Minnesota State University in Mankato, MN. It was there that he studied psychology and developed a passion for understanding finance and insurance. After many years working in Portland and Lake Oswego, we decided on a move to Yankton, SD in 2016. It was a dream come true for Chris and I to be able to open our own business in such a special community like Yankton.

Chris is very active in the local community. He is on the Yankton Swim Team Board of Directors and serves as the Missouri Valley Christian Academy Vice President. Chris also helps assistant coach the Yankton Firestorm soccer club team. In his free time, Chris enjoys running, hunting and fishing.