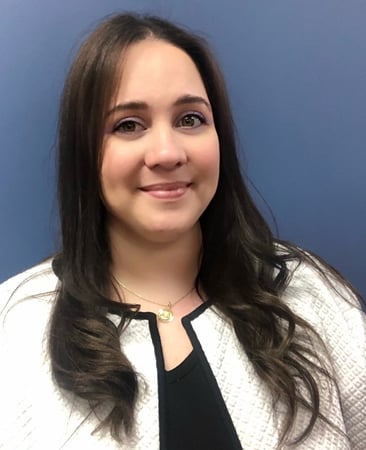 Esther Fernández
Office Manager - Licensed Sales Producer
I moved to the United States in 2015 from Venezuela with my amazing dog Sony. I've been in the community of Baltimore since then and started my career in insurance in 2021. In my free time I love to watercolor painting in my ga
I moved to the United States in 2015 from Venezuela with my amazing dog Sony. I've been in the community of Baltimore since then and started my career in insurance in 2021.

In my free time I love to watercolor painting in my garden, spend time with my husband and my lovely dog Max, and I'm the proudest auntie of my beautiful, smart and funny godson, Liam.

I joined Highland Insurance Group on March 1st, 2022, when it opened its doors, celebrating my own birthday that day. I am proud of being the office manager of the most amazing and caring team ever.

What I love the most is how we deeply care for customers and for each other. It's rare to find a team that works and have fun all the time. I am grateful for all the coaching and the professional and personal growth opportunities. There's no boss or staff here. Is just a leader and a team, and that makes the difference.