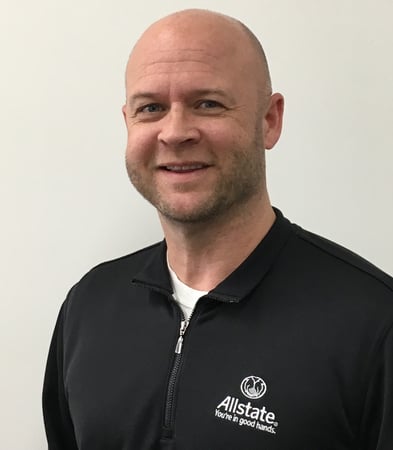 Mike Peters
Agency Owner
I am a graduate of Clemson University with a Bachelor of Science in Electrical Engineering (1996). For 23 years, I worked with some great technology companies as either a design engineer, research/development manager, or applicati
I am a graduate of Clemson University with a Bachelor of Science in Electrical Engineering (1996). For 23 years, I worked with some great technology companies as either a design engineer, research/development manager, or application developer. This was such a great time in my life to work on some awesome projects and with some smart people having different backgrounds, interests, and passions. I'll always be an engineer and someone who finds a reason to write some code or design something to make something easier. So many great memories, stories, and accomplishments to reflect on.

I transitioned to insurance and Allstate after my engineering career, so I could work more with the community. I often thought of owning my own business, but I wasn't sure of what my life calling was, the best place to put myself to make a difference, or even how to start. When I decided to become an Allstate agency owner, this dream was realized for me. I get to talk with people in Georgia and South Carolina about not only their insurance needs, but things going on in their life. I look for opportunities to help and relationships that I can build on.

I am just a normal guy who wants to make a difference in this world. I grew up in Elberton, GA and moved to South Carolina when I was 17 years old. I graduated from Seneca High School in 1991 and then attended Clemson University. I have been married since 1995 to Christy Peters--a wonderful wife, mother, and piano teacher. I have 2 great kids, Brady and Jenna. Family and faith are important to me and has given me the heart to care for people.

I would rather see my agency prosper as a ministry than a business. I am more of the type to help people silently than be flamboyant and publish it on social media; although there are times that we need to celebrate on social media as well. I would want everyone to know that doing business with The Mike Peters Agency is doing more than just providing insurance, but also giving myself and my staff a chance to help our community. The more policies we write, the more lives we can affect positively. Our mission is Community, Coverage, and Communication. My staff and I help find the answers to your insurance needs and find ways to protect the things you love.