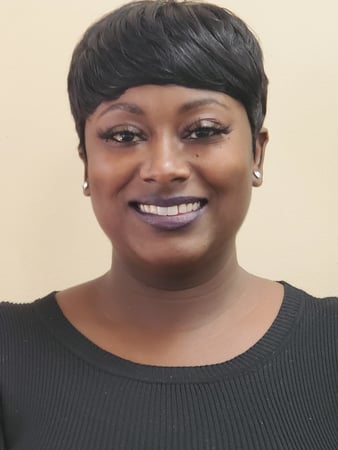 Latrisa Igberaese
Office Manager/ LSP
I am thrilled to be of service to families in the Memphis community and surrounding areas as an Allstate team leader. Before I was a licensed Insurance Professional, I was involved in a life changing car mishap in which me and my
I am thrilled to be of service to families in the Memphis community and surrounding areas as an Allstate team leader. Before I was a licensed Insurance Professional, I was involved in a life changing car mishap in which me and my loved ones suffered multiple injuries. Because I did not understand insurance, I was left with not only the painful physical injuries but the medical costs and no knowledge of what I was suppose to have in place to protect myself or anyone to explain my lack of risk protection.

Because of my experience, I am laser focused on helping individuals and families understand what I did not. At Monica Odom Allstate, we are elated to help you... because everyday is a great day.

Give me a call, I would love to share the many ways I can save you money on your home, auto, business and protect what is important to you with life insurance.

The best compliment is a referral, thank you in advance.