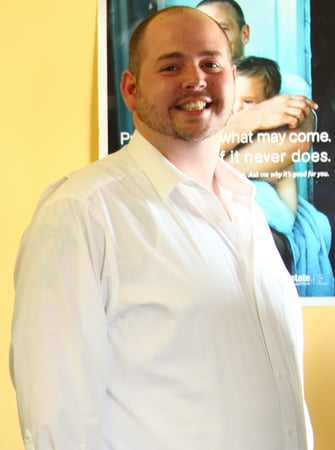 John Jones
Office Manager
I'm John Jones, and I've proudly been part of the Allstate family for an impressive 12 years. Nestled in the heart of this vibrant city, I've dedicated my career to providing top-notch insurance solutions tailored to the unique ne
I'm John Jones, and I've proudly been part of the Allstate family for an impressive 12 years. Nestled in the heart of this vibrant city, I've dedicated my career to providing top-notch insurance solutions tailored to the unique needs of our diverse community.
With over a decade of experience at the Cleveland Allstate agency, I've become well-versed in a variety of insurance types. Whether you're safeguarding your home, hitting the open road in your prized motorcycle, or helping your business get comprehensive coverage, I'm here to guide you through the intricacies of home, auto, commercial, event, pet, motorcycle, and collector vehicle insurance.
Connecting with the individuals in our community is what makes my job truly fulfilling. Your stories, needs, and aspirations inspire me to provide the best insurance solutions, helping you have the coverage that fits your life.
Beyond the world of insurance, I'm a culinary enthusiast. Whether it's whipping up a gourmet meal or perfecting a comfort food classic, I can cook just about anything you can think of. Need a new recipe or culinary counsel? I'm your go-to guy. Navigating the streets of Cleveland is like second nature to me. I consider myself a human GPS for the city, always ready to provide the quickest routes or reveal hidden gems. Whether you're a local looking for a shortcut or a visitor seeking the best spots, count on me to guide you through Cleveland's streets.