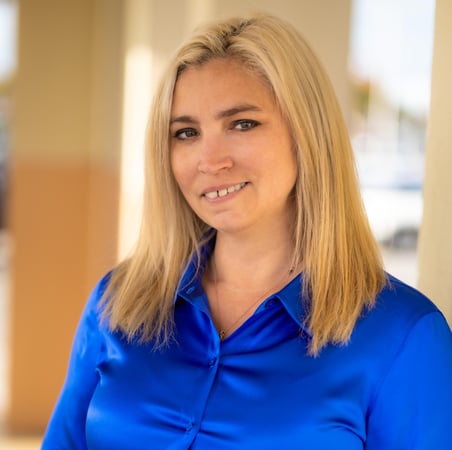 Amanda O'Neil
Office Manager
I'm no stranger to Pensacola, having lived here off and on throughout my life due to my military family roots. Since 2010, I've made this vibrant city my permanent home. Before joining Allstate, I worked in the medical field, wher
I'm no stranger to Pensacola, having lived here off and on throughout my life due to my military family roots. Since 2010, I've made this vibrant city my permanent home. Before joining Allstate, I worked in the medical field, where my passion for helping people truly took root.

Representing Allstate has been more than just a career move; it's been an opportunity to build incredible relationships with customers. Every person I meet holds a special place in my heart, and I am deeply committed to assisting them in every way I can. Whether it's addressing insurance needs or lending a helping hand, I'm always here for my community.

When I'm not in the office or working community events, you'll likely find me at the beach, enjoying quality time with my friends, or engaging in activities with my five wonderful children. At home, chaos is the norm, thanks to my two dogs, five fish, and a bearded dragon, but I wouldn't have it any other way. My family is my rock, and I cherish every moment spent with them.

Community involvement is vital to me. I'm an active participant, always eager to meet new people and contribute positively to the place I call home. Connecting with others and making a difference in their lives is not just my passion; it's my purpose.

I look forward to meeting you and becoming the one you trust on your insurance journey.