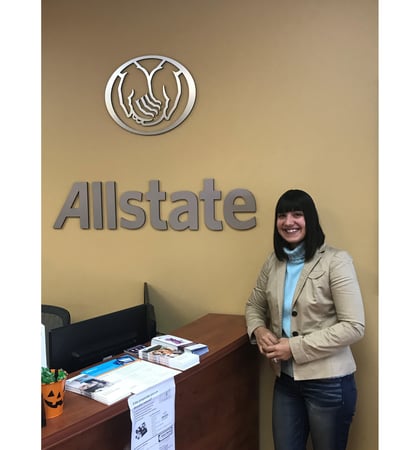 Josie Stawicki
Licensed Sales Producer
Josie was born in Syracuse, NY and is a resident of Huntington Station for 7 years. She enjoys painting and drawing, writing and recording music, and wrenching on her boyfriends motorcycles. Josie is a Licensed Sales Producer an
Josie was born in Syracuse, NY and is a resident of Huntington Station for 7 years.
She enjoys painting and drawing, writing and recording music, and wrenching on her boyfriends motorcycles.
Josie is a Licensed Sales Producer and enjoys saving people money
and helping them understand their insurance and the value of Allstate
She is the mother of 2 husky dogs, but loves all animals.