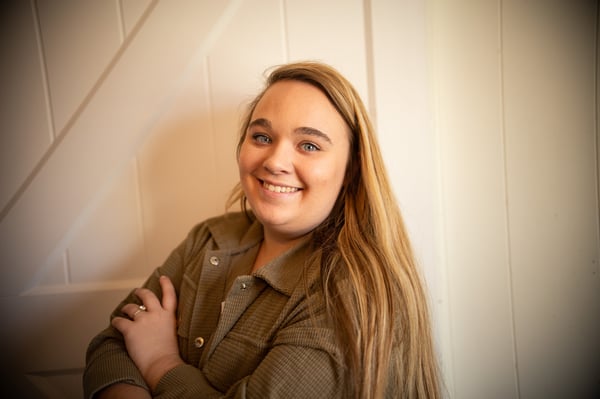 Alexis Masterson
Sales Manager/Licensed Sales Producer
I was born and raised in Wichita, Kansas where I graduated high school 1 year early in 2016. I moved to Grove, Oklahoma a little over 2 years ago, shortly after my daughter was born. Loving it so far!! In my spare time, I like
I was born and raised in Wichita, Kansas where I graduated high school 1 year early in 2016. I moved to Grove, Oklahoma a little over 2 years ago, shortly after my daughter was born. Loving it so far!!

In my spare time, I like to spend most of my time with my 2-year-old daughter. We enjoy trying new restaurants, going on walks, and meeting new people. I love to try new food trucks and go to small activities around town.

Before I started in the insurance business I did 1.5 years at Wichita State University for nursing. I had a change of heart and decided to switch my career choice. I have been in the insurance business now for 1 year. I studied on my own and passed my state exam on the 1st try and have been licensed since September 23 2021.

I interviewed with the Tammy Roach Agency shortly after being licensed and I knew right away that it was the right choice for me! I have been here at this agency for 1 year now since we opened!

I graduated high school in 2016 and then went off to Wichita State to study nursing. I decided to change career paths and moved to Oklahoma where I got licensed in the insurance industry. I am now currently licensed in OK, MO, AR, and KS. I have been with the Tammy Roach Allstate office since I got my license.