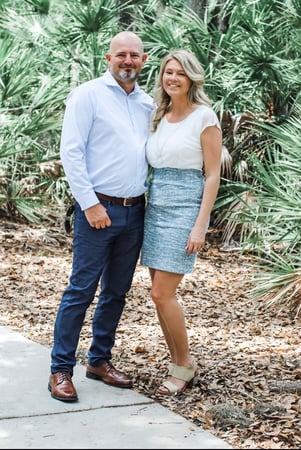 Eric and Mandy Broussard
Owner
Eric is a new agent in the Anniston area. He was born and raised in south Louisiana but has traveled globally in the oil and gas industry. Eric is the true American dream starting as a welding helper then working his way up to w
Eric is a new agent in the Anniston area. He was born and raised in south Louisiana but has traveled globally in the oil and gas industry. Eric is the true American dream starting as a welding helper then working his way up to welder, inspector, and customer representative for large names in the industry.
While traveling for work Eric found Mandy in Pennsylvania and the two have made a long-distance relationship work for many years but wanted a way to settle to one location. This brought them to the Allstate agency in Anniston, where they are very excited to be involved in community events and build lifelong relationships there.
Eric and Mandy work as a team within the agency.
Together they have 5 spectacular teenagers and a chosen son who is a successful young adult.