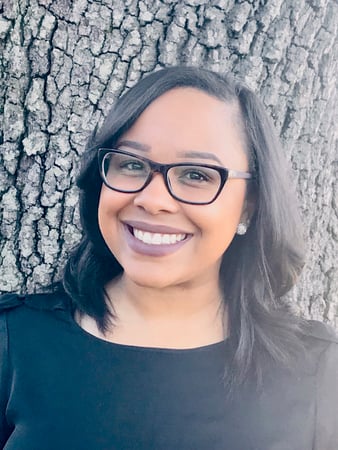 Kendra Paul-Raymond
Licensed Sales Producer
Kendra Paul-Raymond is a burst of energy epitomizing integrity, hard work, and service in every detail of any sales transaction. Kendra is a new mom. She is originally from Lafayette, LA where she pursued her love and passion fo
Kendra Paul-Raymond is a burst of energy epitomizing integrity, hard work, and service in every detail of any sales transaction. Kendra is a new mom. She is originally from Lafayette, LA where she pursued her love and passion for sales over 7 years ago. Kendra has one son. Knowing that customer interest comes first, this quality helps her gain customer's trust in her decision making across a variety of product genres. Did we mention that Kendra is a mother?

In her spare time, she has no spare time because Kendra is a new mom. She enjoys spending quality time at home with her husband, Brandon, and her one-year-old son, Brandon II. She also loves shopping and traveling back to Lafayette to enjoy her family and great food. She has a 'Baby on Board' sticker for her vehicle. She recently graduated as Valedictorian of the Motherhood Defensive Driving Course. Being a competitor by nature, Kendra's love for sports is like no other. Although she is a very loving mother, Kendra is a closet hover-mother by day and a couch-coach by night.

Grateful for an amazing Agent and staff, Kendra plans to help maintain a customer first environment and remind all customers that they are in "Good Hands".