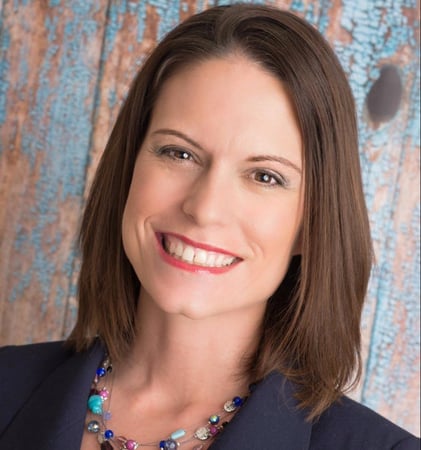 Christine Richards
Vice President/Licensed Sales Professional
Christine brings a lot to her role as Vice President and co-founder of The Richards Group. What started as talk around the kitchen table has built into a solid business of trusted Allstate agents whose purpose is to assist custo
Christine brings a lot to her role as Vice President and co-founder of The Richards Group. What started as talk around the kitchen table has built into a solid business of trusted Allstate agents whose purpose is to assist customers with making the best decisions they can to alleviate as much risk as they can in their lives.

Prior to helping her husband, Dennis, start Richards Group, Christine spent three years working in an online training department where she handled a variety of responsibilities, including contract fulfillment, data analytics, project management, customer support, and even on-screen/on-air host for continuing education webinars.

Before her stint in "corporate America," Christine spent 11 years teaching business and marketing education at both the high school and college levels, during which she passionately mentored students in two co-curricular student organizations, Wisconsin DECA and Future Business Leaders of America-Phi Beta Lambda, Inc. (FBLA-PBL). In 2010, she received the DECA Red Apple Advisory Award for her work with students in the DECA program at Brown Deer High School.

Christine will be serving The Richards Group in the role of Marketing Director in addition to being licensed to sell property, casualty, life, and health insurance products.