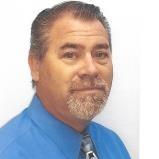 Michael Baars
Personal Financial Representative
As a Personal Financial Representative in Sycamore, My knowledge and understanding of the people in this community help me provide customers with an outstanding level of service. One of the things I like best about working with A
As a Personal Financial Representative in Sycamore, My knowledge and understanding of the people in this community help me provide customers with an outstanding level of service. One of the things I like best about working with Allstate's variety of products and services I can offer customers. More than insurance, I can offer a variety of options to address their financial needs.
I take on a proactive working style with customers. I can help identify gaps in your protection and financial needs and assist you with helpful ideas and information along the way. Personally, I offer customers the same as what I'd expect from Allstate – professional service and solutions that can meet your financial needs.
Born in DeKalb, raised by two hard working "blue collar" parents that instilled a good work ethic and pride in that they accomplished, I attended Dekalb schools and Northern Illinois University. I've worked in manufacturing and construction for several years right out of college. For a change in career, I graduated from the University of Illinois Police Academy and went into law enforcement, where I worked for 12 years in various capacities.
I got into insurance sales in 2008 and have been helping people protect their finances ever since. I joined the Patrick Shafer Agency on the Life, Health and other products. I am certified to handle most types of insurance lines including Property/Casualty, Life/Health, Long/Short Term Care, and Medicare.